Web application development in Dubai
Leading Web Application Development Company in Dubai
Zentroa Technologies is a leading provider of web application development in Dubai. Our team of web application developers has extensive experience in most complex projects. Whether you're looking for a new custom web application or an upgrade to an existing one, we have the expertise and the developers you need. Additionally, we are proficient in custom Web applications, Invoice portals development, Custom booking and accounting application.
Web application technology offers huge opportunities to businesses, especially those looking to replace legacy applications. In the current unstable business environment, it is important for any company to own the best web application to automate the business process and stay ahead.
For businesses to succeed in the future, robust and easy-to-use web applications are crucial. Clients, partners, and investors use Web Applications to communicate. Creating the right web applications can help businesses increase productivity and boost performance.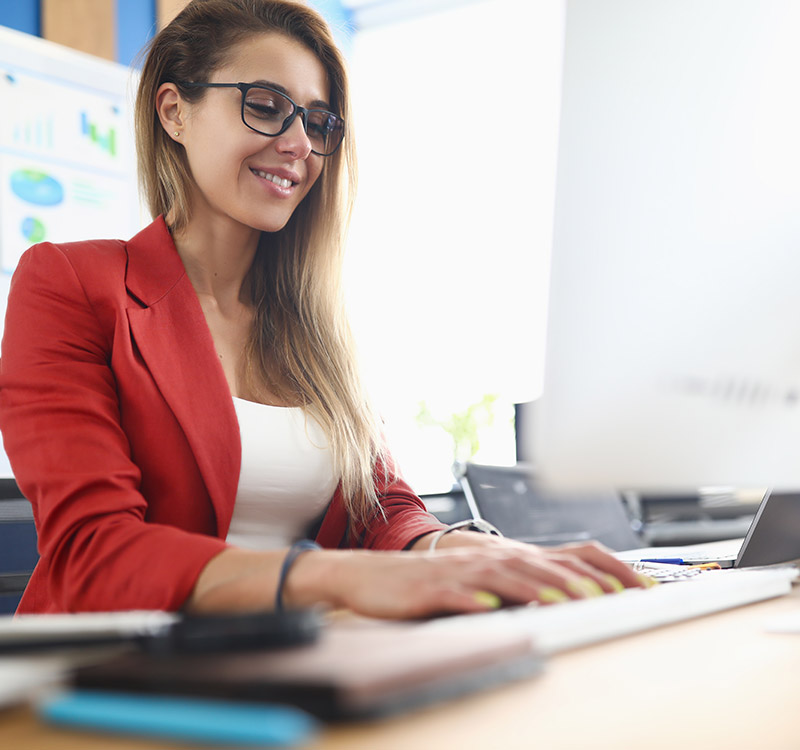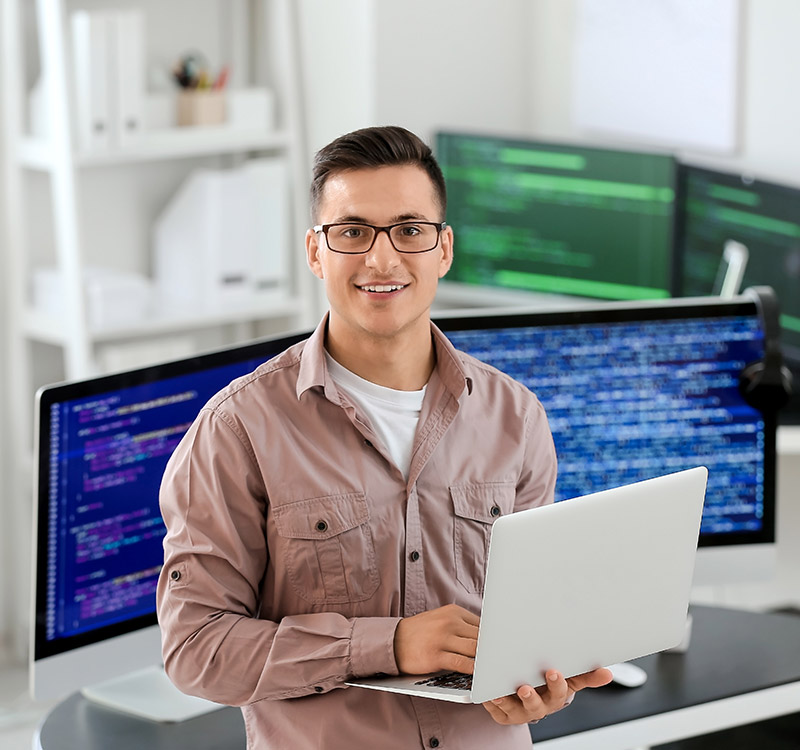 Best Web Application Development Service in Dubai.
Employee working hours are no longer the same in the post-COVID transformative era. Employe wants to do tasks and access info from a company when they need it from wherever they are; a web application provides companies a very cost-effective and flexible way to meet this demand. From a simplified version of an internal system to increasing the efficiency and productivity of remote employees to a collaborative tool to help build brand reliability with customers; a web application can give.
We know that trying to visualize a finished web product is a big task, so early stage in the web application project, we create a prototype that will update throughout the business process. This enables our clients to get involved with web application development along the way and pinpoint any design or functionality that is not the right fit for your business needs. Creating an application specifically tailored to the needs of your company is called a custom application. It's completely customizable to meet the demands and growth of your business.
Quality Services
We focus on quality deliverables on every project.
Our knowledge
Working with customers from the same fields.
Budget Friendly
Best quality products and services with affordable price.
Support 24/7
We offer 24/7 support to our valuable customers
We build web and mobile products for businesses in Dubai, UAE.
Get expert insights and fresh ideas to meet your business goals. From onboarding to optimizations and scaling, we are here to help you.
Google Review
What our clients says?

MasterMind TV
from Chennai, India

We collaborated with Zentroa for promoting our events, the way they handled was amazing. They are unique in promising and..

Sankar Achari
from United Arab Emirates

Zentroa helps to improves our business and our way of professionals followers. Thank you for your support zentroa.

Askarr Naina
from United Arab Emirates

Good work keep it up, nice experience & work was done on time, good supporting and trust worthy always.

Geeta Joshi
from United Arab Emirates

It was indeed a kick start for our social media platform thru ZENTROA, I truely would recommend companies to give Zentroa an opportunity to prove themselves, they are very hardworking, innovative and creative