Social media marketing Dubai
Best Social Media Marketing Agency in Dubai.
In the heart of Dubai, there's a beacon of inspiration for businesses: Zentroa Dubai. Recognized as Dubai's top Social Media Marketing Agency, Zentroa is not just a name but a hallmark of excellence in the digital realm.
When you think of the best in social media marketing, Zentroa is the gold standard. We don't just follow trends; we set them. Our industry-leading strategies and innovative campaigns ensure that brands shine brighter, engage more profoundly, and reach further.
Why do businesses choose Zentroa?
Unrivalled Expertise:

 In the vast world of social media, Zentroa stands out as a guiding star, helping brands navigate confidently.

Innovative Approach:

 Where others see challenges, Zentroa sees opportunities to innovate, ensuring your brand is always one step ahead.

Trust & Excellence:

 As the leading agency, our commitment is to get results and the best results.
If you aim for the pinnacle of digital success, then Zentroa Dubai is your partner. Because in a city that thrives on being the best, we're the agency that sets the benchmark.
Join us, and let's co-create your success story.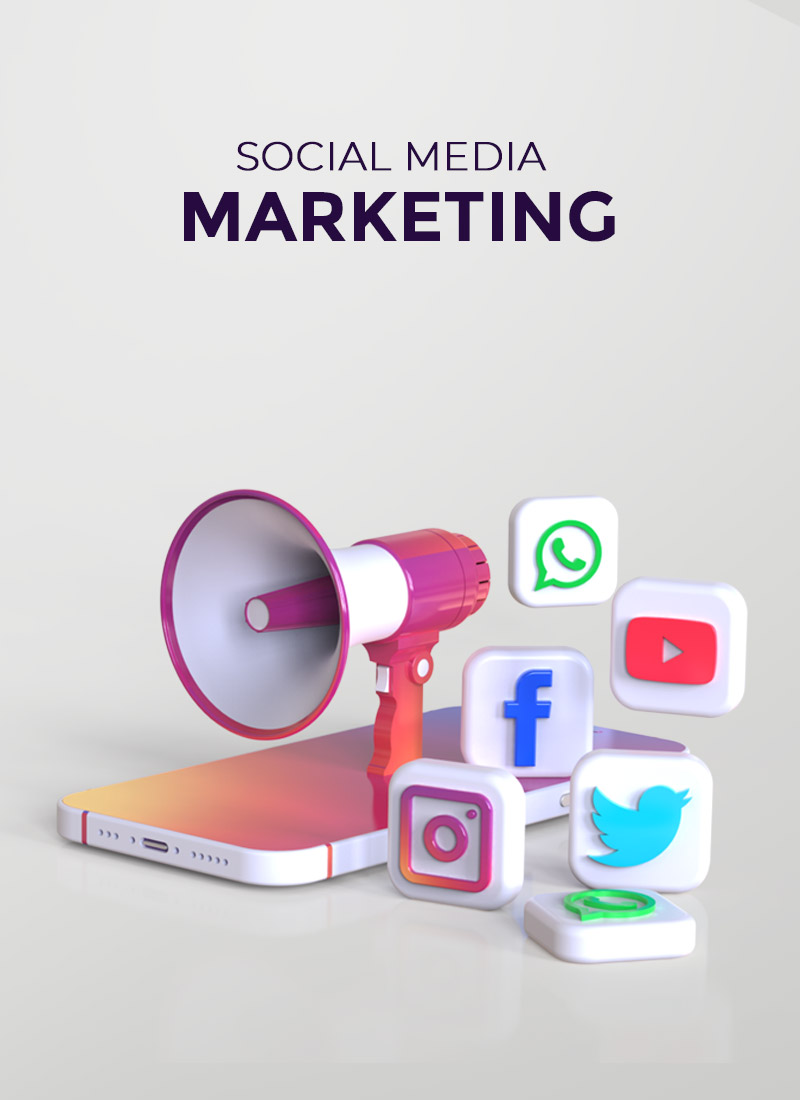 Understanding Social Media Marketing
Think about all the times you've checked Facebook, Instagram, Twitter, or TikTok today. Millions of people use these platforms daily, making them great places for businesses to reach people. Social Media Marketing (SMM) is when companies use these platforms to promote products or services.
Imagine a shop in a busy street where lots of people walk by. Social media is like that street, and SMM is the method businesses use to attract those people into their shops.
With SMM, businesses can:
Show Products:

 Like posting a picture of a new dress or cool gadget.

Talk to customers:

 Answer questions or get feedback.

Share Offers:

 Like announcing a sale or special event.
Using SMM, businesses can connect with people easily, build relationships, and hopefully, make more sales.
What is a Social Media Marketing Agency?
Imagine you have a store and want to tell people about it. One great way to do this is to use social media platforms like Facebook, Instagram, or Twitter. But what if you don't know how to use these platforms effectively? A Social Media Marketing Agency can help you!
A Social Media Marketing Agency is like a helpful friend who knows how to talk to people online. They know the best ways to show off your products, tell your story, and get people interested in what you're selling.
These agencies do things like:
Creating posts:

 They make fantastic pictures, videos, and messages about your business.

Chatting with customers:

 They answer questions and share feedback with you.

Planning campaigns:

 They develop strategies to ensure more people see and like your posts.
Hiring such an agency can help your business shine online and reach more customers!
Quality Services
We focus on quality deliverables on every project.
Our knowledge
Working with customers from the same fields.
Budget Friendly
Best quality products and services with affordable price.
Support 24/7
We offer 24/7 support to our valuable customers
We build web and mobile products for businesses in Dubai, UAE.
Get expert insights and fresh ideas to meet your business goals. From onboarding to optimizations and scaling, we are here to help you.
Google Review
What our clients says?

MasterMind TV
from Chennai, India

We collaborated with Zentroa for promoting our events, the way they handled was amazing. They are unique in promising and..

Sankar Achari
from United Arab Emirates

Zentroa helps to improves our business and our way of professionals followers. Thank you for your support zentroa.

Askarr Naina
from United Arab Emirates

Good work keep it up, nice experience & work was done on time, good supporting and trust worthy always.

Geeta Joshi
from United Arab Emirates

It was indeed a kick start for our social media platform thru ZENTROA, I truely would recommend companies to give Zentroa an opportunity to prove themselves, they are very hardworking, innovative and creative