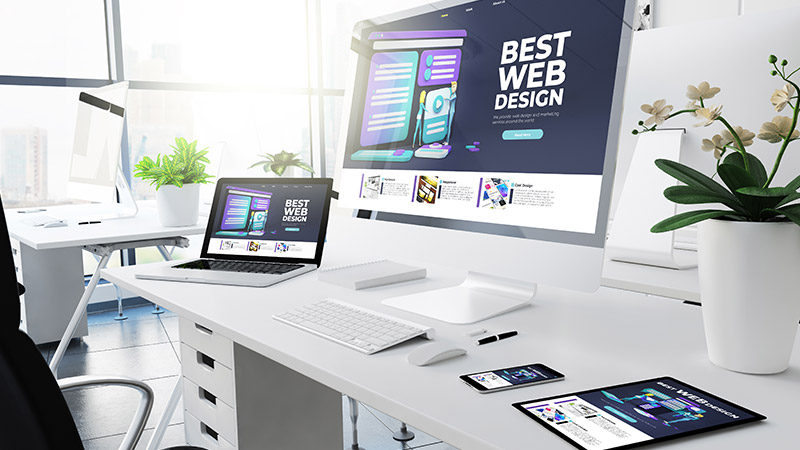 Best web design Dubai
Zentroa Technologies is a top web design and development company in Dubai that delivers bespoke and appealing web design and development to achieve client's needs and aspirations. We have an experienced team of web design professionals and talents to create your next dream eye-catchy website.
If you are going to design a website for your business in Dubai, you need to analyze the competition, create content that is vital and impressive, express well, and convert your visitors into customers. To do that choose the right web design company in Dubai and ask for the best features.
We start with analysis, research, and planning followed by architecture, wireframing and content creation.  Once completed we move to web designing and SEO-driven content including copywriting, photography, and stock images.  We use the best website tools and languages to build your stunning website that will convert visitors into customers. In the end, premium website design, strong SEO, and a stunning website ready to encounter any digital marketing strategy you are planning to carry out on top of it.
Zentroa Technologies has an excellent team of web design and development professionals to create your dream website real.
The best web design and development takes experience and process:
Comprehensive design process
Eye-Catchy and Mobile Responsive Web Design
Simple CMS to keep your website fresh.
Built-in SEO
Ecommerce & Application Development
Analytics & Reporting
The best web design take good planning, experience, the right talent, and execution.
Ask us your questions about your next web design project.